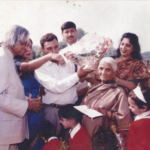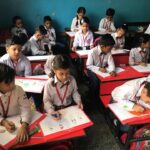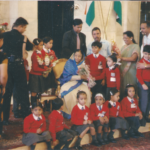 Welcome to om public School. We strive to provide highest quality education, bridging your child's success with infrastructure of knowledge and creativity.
Bringing out the talent within
om public school strive to be the guiding light for students in the journey of learning, developing and achieving. Our main aim in Kindergarten is to create a joyful learning space for children. To make them feel comfortable with the environment and to facilitate realisation of their inner strengths, our dedicated team of competent and passionate faculty members works relentlessly to provide quality education and holistic learning that caters to their needs of the head and the heart. We commit ourselves to inculcate moral values, sympathy towards peers as well as develop social skills of coexistence with tolerance and harmony. Learning is fun here as we introduce them to the world of colours, numbers and alphabets creatively and engage them in effective experiential learning through story-time, acting, art and craft. We also promote strength of body through physical education and of mind through music. We pledge to embrace every innovative endeavour that makes students future ready for the next phase of their educational journey. So, join us to be a part of this enriching experience.
Limitless learning and opportunities